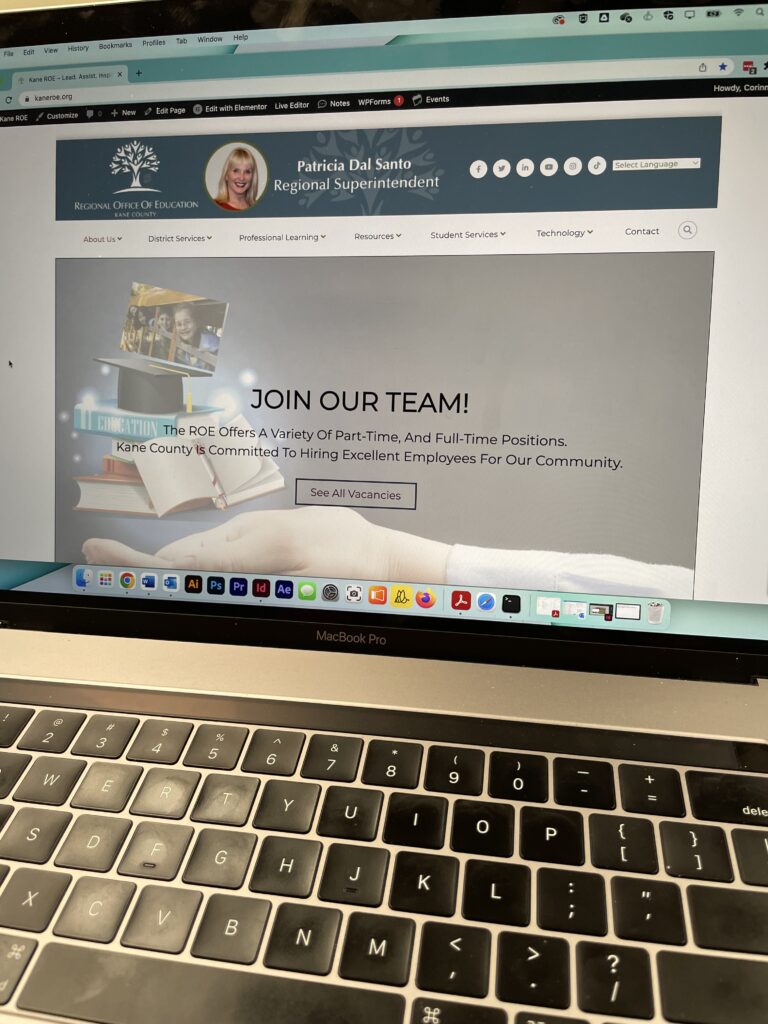 The start of the new school year brought new surprises from the Kane County Regional Office of Education (ROE), a new website. The new website was created internally by the Kane ROE's Director of Operations and Technology, Network Specialist, and the Communications Coordinator. 
The website redesign was an essential step in keeping up with technology. The previous website had been used for many years. While progressive at the time it was built, it no longer met the ROE's needs. The planning and building of the new site took approximately five months. Along with the physical appearance and new navigation structure; the ROE staff updated the site's ADA accessibility and added new items such as links to the FCC Affordable Connectivity Program and Illinois Affinity Group.
You can visit the ROE's website at www.kaneroe.org. Stay updated with Kane ROE and subscribe to the bi-weekly newsletter from the Kane ROE and follow-on social media and YouTube.