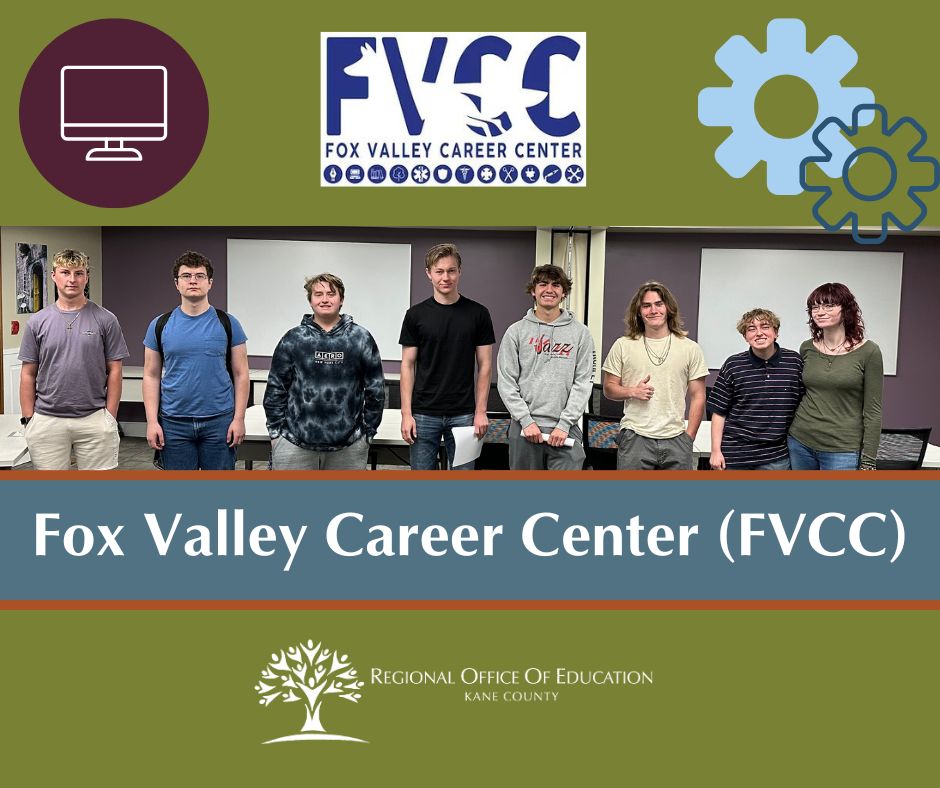 This month, students from the Fox Valley Career Center (FVCC) participated in certification tests for Computer Technology, PC Repair (COMPTIA A+), and Cybersecurity (COMPTIA Security+) at the Kane Regional Office of Education (ROE) Pearson VUE Testing Center. Danielle Wukitsch, the Computer Technology Instructor at FVCC, highlighted that FVCC's education helps students in pursuing career opportunities in the workforce, joining the military, or continuing their education.
According to Regional Superintendent Patricia Dal Santo, "It is a great opportunity for our students to be able to take these exams locally and receive certification before graduation."
The Pearson VUE Testing Center allows students or career professionals the opportunity to take a variety of certification tests, such as the GED, Illinois Licensure Testing System (ILTS), Amazon Web Services, Microsoft, Illinois State Fire Marshal, Pharmacy Technician, and a variety of other tests.
To learn more about the Kane County ROE and Pearson VUE Testing Center, visit www.kaneroe.org or Fox Valley Career Center, visit www.foxvalleycc.org. Stay up to date with Kane ROE and subscribe to the bi-weekly newsletter form the Kane ROE and follow-on Facebook, Twitter, Instagram, and LinkedIn.
Photo: FVCC students who recently passed their computer technology testing at Kane ROE, from left to right – Cameron McLean: A+, Isaiah Howard: Security+, Paul Goulding: A+, Logan Pope: Security+, Evan Moran: Security+, Finn Gannon: Security+, Basil Goldman: Security+ AND A+, Selah Turk: A+.